Are you looking to build your dream DIY garage? Well, you'll need to equip yourself with some top tools to get started properly. In this blog post, we'll explore four essential tools for any home garage: basic hand and power tools, storage, an air compressor, and a floor jack and jack stands. Let's dive in!
1. Basic Hand and Power Tools
First and foremost, you'll need to invest in a good set of basic hand and power tools. Examples of hand tools include screwdrivers, wrenches, and pliers. You might already have some of the necessary items on hand if you own the essential tools every car owner should have, such as a multi-tool.
Additionally, power tools such as drills, impact drivers, and grinders can save you time and effort. Begin with the basics and expand your collection as necessary based on your projects.
2. Storage
With a growing arsenal of tools, proper storage is crucial for keeping your at-home garage organized and ensuring your tools remain in prime condition. Invest in toolboxes, shelves, or wall-mounted pegboards to keep your hand tools easily accessible and well organized. Consider using cabinets or dedicated storage racks for larger power tools. An organized garage is more efficient and safer, as misplaced or improperly stored tools can lead to accidents.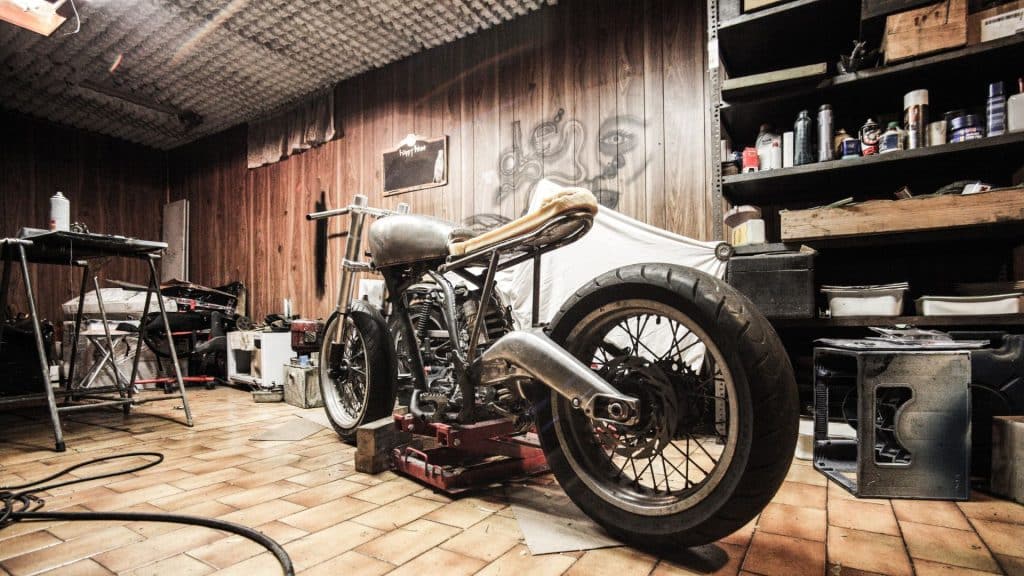 3. Air Compressor
An air compressor is a versatile addition to your at-home garage. It works by storing pressurized air that can convert into power upon release. Air compressors are valuable for inflating car tires, powering pneumatic tools, and cleaning debris from surfaces.
Consider the tank size, airflow, and noise level when buying an air compressor. A portable air compressor with a tank size of around six gallons is suitable for most home garages. Additionally, air compressors are long-lasting, low-maintenance tools, but should yours need repairs, you can always find replacement air compressor parts online or at auto shops.
4. Floor Jack and Jack Stands
A floor jack and set of jack stands are essential for safely lifting and supporting a vehicle during maintenance or repairs. The floor jack helps you raise the vehicle off the ground, while the jack stands keep the lifted vehicle stable, ensuring it doesn't fall.
Look for a heavy-duty hydraulic floor jack with a weight capacity that matches or exceeds your vehicle's weight. Opt for sturdy, height-adjustable models made of steel when it comes to jack stands.
And there you have it! With these top tools you need to get started, you'll be well on your way to building your dream DIY garage. Begin by equipping yourself with the basic hand and power tools, invest in proper storage, get an air compressor, and don't forget a floor jack with jack stands. Best of luck, and happy tinkering!