It should go without saying, but a vehicle's paint job is very important. If the paint gets damaged, not only will your car look bad, but it'll also open up your vehicle to other issues like rust. That's why you need to do everything in your power to protect your car's paint. If you're unsure how to go about that, we have some methods for you to try out.
Wash It Regularly
Some of the most prominent causes of paint damage on a car come from dirt and debris you could easily wash off if you put in the effort. That's why regularly cleaning your vehicle is always the first recommendation from anyone who actively takes care of their car. With a simple soapy sponge, you can remove most of the issues that'll slowly eat away at your paint job. Just make sure you don't use cleaning products that can also damage your car's paint.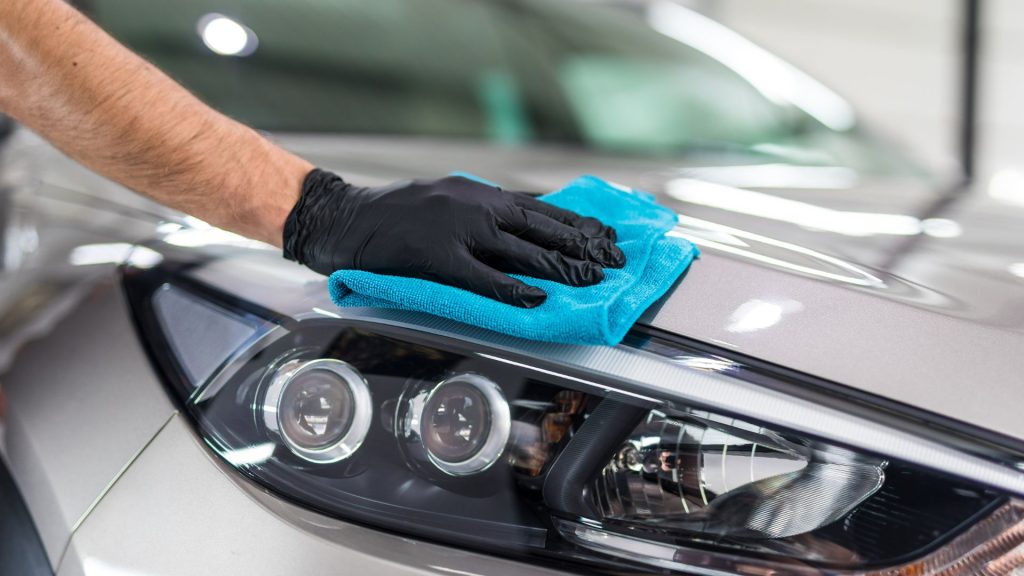 Polish It With Wax
Another common practice that many car owners do for their vehicles is waxing. This will not only help polish your paint job but also keep it from taking significant damage in the months to come. However, wax isn't permanent by any means, which is why many car owners do it at least twice a year, if not more.
Use Paint Protectors
If waxing your vehicle doesn't sound like the best way to protect your vehicle's paint, you can try some more permanent forms of paint protection. Clear bras and ceramic coatings are some of the best ways to protect your vehicle's exterior long term.
Generally, clear bra films are best for protecting your paint from scratches, while ceramic coatings guard against that and just about everything else. The best part of this option is that there are many other benefits to applying paint protection to your vehicle.
Find Suitable Parking Spots
While protection is the best way to ensure your vehicle's paint stands the test of time, it's always best not to put it under unnecessary strain. That's why you need to consider where you park, whether at home or on the go.
The sun can be quite harsh on your paint throughout the years. Plus, many things can fall on your vehicle if you park under a tree. Finding a safe, shady area should always be a priority if you value your car's safety.
Consider a Full Car Cover
If worse comes to worst, you could always consider buying a full car cover for your vehicle. These can be a hassle to put on and take off. But if your vehicle is sitting for long periods of time in the sun or under a tree, one of these might be worth it. Just make sure you don't buy a cheap one since it could scratch your paint when dragged across your car.