As living prices continue to increase, the last thing you want to worry about is having an expensive car. From an ecological point of view, an economical car not only helps your wallet, but is benefiting the environment as well. Here are some of the best Suzuki cars that are not only economical, but seriously fun to drive.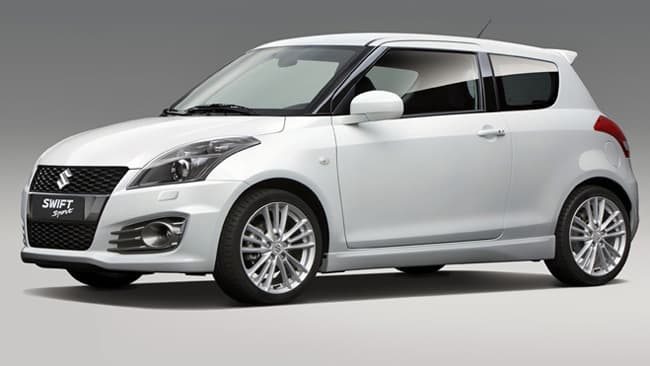 Sporty Swift
The Suzuki Swift is one of the most popular sports hatches on the market, and it's easy to see why! The eye-catching styling and design is continued from the sporty exterior to the sophisticated interior. Attention to detail and quality are hallmarks of the Suzuki brand, and the Swift doesn't disappoint. The real advantage of the Swift is performance, with a range of models paying homage to the best in Suzuki's sporting history.
The base models feature a 1.4L VVT engine, which produces 70kW of power and still manages to keep to a frugal 5.5L/100kms. If you want to experience true spirit and exhilarating performance, the Suzuki Swift Sport is the car for you. Upgraded to a highly tuned 1.6L VVT engine and producing an impressive 100kW of power, the Sport is a seriously hot hatch.
All of this performance hasn't come at the sacrifice of fuel economy though, with the Sport rating 6.5L/100km. Being a compact car, all Swift models are economical yet exciting to drive, and provide a middle ground for those who want the benefit of a sporty car without breaking the bank.
Eco-friendly Alto
This is the most fuel efficient in the Suzuki range. The Alto features exciting European design which enhances its distinctive looks, and like all Suzuki's, it has been equipped with the very latest features to suit your busy lifestyle. With fun and inspiring performance from the zippy 1.0L VVT engine, it's easy to forget that the Alto uses a mere 4.8L/100km.
Awarded the title of NRMA's most fuel efficient car to own and operate, the Alto is one of the freshest and most exciting economical cars on the market. Don't settle for second best, the eco-friendly Alto is by far the best compact car to drive around town.
Thrifty Jimny
It isn't often you would call a 4WD economical, but that is exactly what Suzuki have achieved with the Jimny. With a tough 3 section ladder frame chassis, the Jimny goes where most urban cars simply won't. Combine this with 3-link coil suspension and separate shockers, live front and rear axles, and true 4WD gearing and there is no doubt that the Jimny will clear almost any obstacle or rut in its path. However, the Jimny is also built to be nimble and easy to drive around town, with passenger comfort and driveability a priority.
The Jimny joins the Alto in economical awards, having been rated as NRMA's most fuel efficient petrol engine in the compact SUV class. The 1.3L VVT engine produces 62.5kW of power, while maintaining an impressive 7.3L/100km in fuel consumption. Satisfy your thirst for adventure with the Jimny's go-anywhere attitude and frugal fuel economy.
These Suzuki cars are all leaders in their field, whether you want a sporty hatch, an eco-friendly city car, or a go-anywhere 4WD. Best of all, thanks to clever engineering and design, they are all economical and fuel efficient. No matter what your destination, Suzuki will get you there in style.