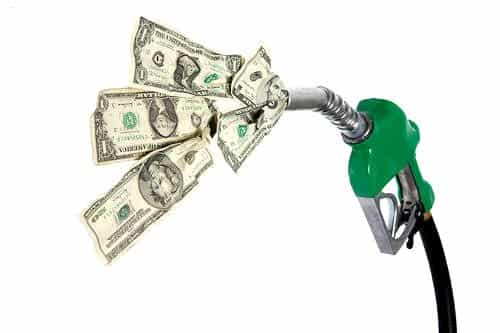 Manufacturers have recently switched the fuel source that racecars use on the track. Instead of gasoline most are now using ethanol or, even more popular, diesel, giving racers the advantage of extra power on the track. The reason for the switch – as Audi's diesel-powered racecars have been demonstrating for years now – includes several benefits, which includes fuel economy comparable to that of hybrids, better reliability, and more power that matches and even exceeds that of conventional gas engines.
While Europeans have been enjoying the advantages of diesel for some time, with diesel-powered engines accounting for at least half of all passenger vehicle sales, Americans are just now catching on. Realising the benefit and potential of this fuel source switch, U.S. automotive manufacturers are increasing production of diesel-powered vehicles.
General Motors is one such manufacturer that just developed a German-made diesel-powered engine that yields 42 mpg. Audi, Chevrolet, and Mazda are also among those switching over to diesel engines. In fact, Mazda will be the first Japanese maker to have a diesel-powered vehicle in their lineup this year. But Mazda's newest organic fuel source has an innovative secret ingredient that makes it uniquely different from amongst the others that circle the track.
The high expense of auto fuel has had people searching for a cheap fuel source for years. Mazda innovators have recently made headway by creating a new bio-fuel made from one of the unlikeliest of sources. This custom-made blend powers the new Mazda6  SkyActiv-D racecar and is made from leftover scraps from Tyson foods including pork lard, beef tallow, and chicken guts.
The "gutsy" new fuel source made its historic debut on the tracks of this year's Rolex 24 Endurance race in Daytona. The Mazda6, built with twice the amount of power as the street-legal version (with 400 horsepower and 450 lb-ft torque), and its new power source will help to propel Mazda into the spotlight as they introduce two new racing teams.
Several other bio-fuel blends also make good use waste products. A filling station in San Francisco has just begun selling eco-friendly customers fuel made from algae. Mazda also hopes to make its blend available to consumers soon. But for now the organic bio-fuel is being test-driven by National Car Rental and Alamo shuttle buses.
While the new fuel might make you cringe the truth is that this "meat packing residue," as the director of Mazda's motor sports operations puts it, is a surprisingly clean source. In fact, the animal guts create such a clean blend that the Mazda6 does not even require standard particulate filters and cleaning devices that other diesel-powered cars require.
The animal by-product fuel blend was created in a joint effort by Tyson Foods, a food manufacturer, and Syntroleum, a corporation that develops and commercialises fuel sources. The innovative new bio-fuel solves numerous problems for all parties involved. While it provides a more earth-friendly fuel source on the race track, it also makes good use of the 1.5 million pounds of chicken, beef, and pork guts produced by Tyson every day. In finding a unique way to dispose of this waste, the company now saves in dumping costs and stands to make a considerable profit from unwanted scraps.
While consumers will not be able to power their cheap cars in Brisbane from chicken gut diesel quite yet, production of diesel engines is expected to increase in the following years. With refiners developing more bio-fuels from waste and more than half of all gas stations now featuring diesel pumps, it should not be long before these vehicles become more affordable for the general public.