When going about your daily activities and driving from A to B, you'll be utilizing many aspects of your car that are essential to ensure safe driving. There are many components of your car that are overlooked by motorists when it comes to having things replaced or having your car serviced. Many people don't realize just how much there is to cars and the types of services required to ensure safe driving practices. These are 5 essential services that are required for your car that will ultimately increase the safety of all motorists, including yourself.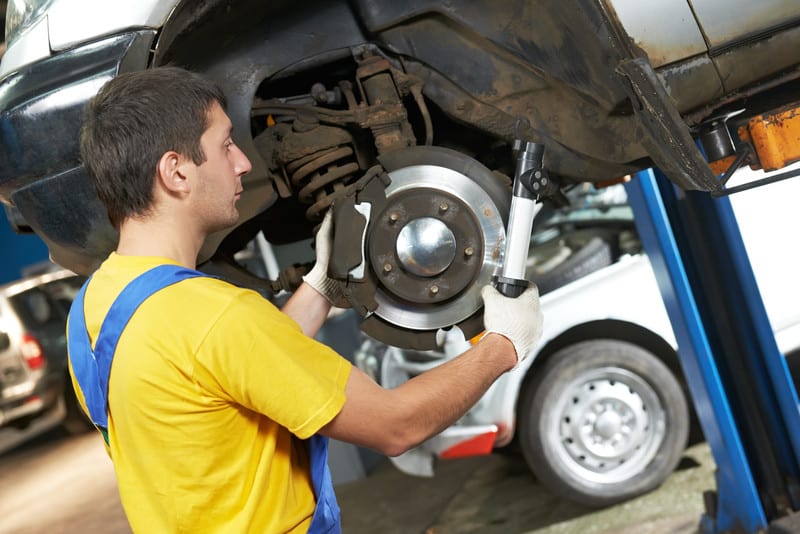 Brakes
When it comes to all passengers' safety, having your brakes checked is one of the most fundamental services required. If your brakes are worn and neglected, you're putting everyone's safety at risk. The brakes on your car are the component that stops and slows your car on the road. Think about how often you apply your brakes at red lights, stop signs or giving way. It is crucial to ensure your brakes are in safe working order.
Wheel Alignments
If your car has become unsteady on the road and beginning to pull to one side, it may be time for a wheel alignment. If the steering wheel vibrates, the car constantly pulls to one side or you continuously have to redirect the steering, these are all signs that you require a wheel alignment. This will correct many, if not all of your cars handling problems. The driving of your car will become much smoother.
Suspension
The suspension in your car results in the majority of your cars handling and overall comfort. As you drive over each bump or crack in the road, your suspension absorbs all of the impact, which increase the smooth driving for the passengers. If your suspension is faulty, they may leak or become noisy and unstable. If your car becomes increasingly bumpy and uncomfortable to drive, it may be time to have your suspension replaced.
Wheel Balancing
Another reason your car may be progressively bumpy or beginning to shake when driving, may be a result of poor wheel balancing. Excess vibration in your car and a bumpy drive will be the outcome of an unbalanced wheel, or wheels. This can create a hazardous driving experience and should be checked immediately. They will also check to ensure each tyre on your car is in legal, road worthy condition.
Mechanical Service
It is very important to simply have your car serviced periodically. This could potentially be every 10,000 km or every 6 months, whichever comes first. This may be different depending on your car make, or depending on how often you actually drive your car. Regardless, it is essential to have your car professionally serviced to ensure all mechanical aspects are in correct and safe working order.
These are 5 of the most important services that your car requires to ensure safe and efficient driving There are many other service types required, be sure to speak to the professionals if you are unsure about anything.
About our Guest Author:
Jake P is a successful car dealer in Brisbane, Australia. He assures all drivers that these are 5 of the most important services that you should have conducted on your car to ensure safety while driving.