Toyota's Scion first debuted in 2002 and since then has blazed through the ranks as one of the highest selling vehicles for the 16 to 35 age demographic. Not only do the cars look nice, they're affordable, get good gas mileage and are customizable as well. Now drivers don't have to worry about driving down the street and seeing a car that looks exactly like theirs. The Scion ten year anniversary is being celebrated with the release of a new car, the 10 series, and what better time to take a look back at just how Toyota achieved their meteoric rise with their groundbreaking new automobile.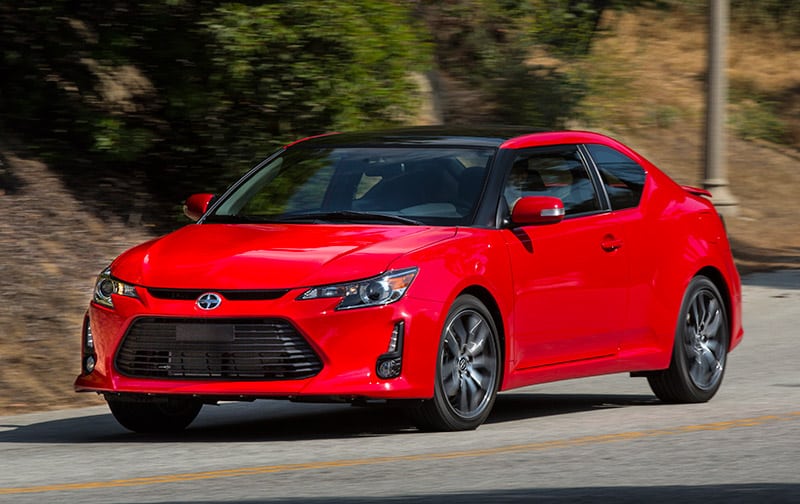 A Star is Born
The very first time the world heard of the Scion was at the 2002 New York Auto Show. The initial concept vehicle was the bbX, now known as the xB, and the second was the ccx, which is now known as the tC. Rather than relying on conventional means to get the word out about the new Scion, Toyota turned to guerrilla and viral marketing campaigns and specifically targeted younger motorists.
Toyota's newest vehicular wonder was noted for its vast variety of aftermarket and post-production manufacture parts as well a line of add-ons for their automobiles. A special program gave drivers access to audio components, body kit modifications and performance equipment as well. Car enthusiasts who love adding their own special touch to their vehicles had a field day tricking their Scions out with special sound systems, flat screen TVs, unique paint jobs, off-roading tires and much more.
Customizing your Scion
If you've recently bought a Scion of your own or if you're thinking about buying one, then you might be wondering just what all you can do to customize it. Besides having a car that looks unique, there are also several performance and practical reasons for you to customize your car.
You can have a car that's more fuel efficient by customizing it with new spoilers. The reason that changing the spoilers is so effective in improving the fuel efficiency is that it reduces drag and makes your car more aerodynamic. When your car doesn't have to work so hard it doesn't have to use as much gas. By changing the tires on your car, you improve the overall performance. Think about getting 18-inch ultra-high performance summer tires on your xB or your tC. You'll find that you're able to handle your car much better than you did before.
Other customizations you can make are to add a UV-resistant rear bumper applique that also keeps unsightly scrapes and scratches from showing up. Your FR-S model will look brand new for longer with a paint protection film. Not only is the film invisible, it protects your paint from chipping and gives it a great shine. Mudguards are another customization that you can add to your automobile that won't take away from its original beauty.
Customized Accessories
Special accessories can be added to your car to enhance the overall performance. Air filters improve the flow of air and the filtration so that the engine works better. A high performance air filter can last as long as you have your car and you can start to notice it working almost as soon as you have it installed. Stainless steel dual exhaust gives your engine a sonorous and more powerful sound and rear spoilers make the back end of your vehicle that much easier for you to handle by limiting the lift.
If you're in the market for a new car, check out one of Toyota's best-selling line of cars to see if you find one that you like. There are various dealerships and customization shops that you can turn to for help with customizing your new ride to turn it into one that has your personal signature all over it.
Article written by Nathan Roberson of The Marketing Robot, Follow Nathan and his co-horts on Twitter @robthemarketer or add him to your circles on Google+