Mini, the British car company most famously known for their Cooper models, has decided to take a their Clubman onto a journey. They have made the Clubman wagon into an off-road animal.
Exterior
First glances of this one of one Mini were made at a debut in Italy. Mini based its looks for the Clubman All4 Scambler from its parent company BMW. In fact it used the BMW R Ninet Scrambler's look by copying its suspension, its name as well, the same Frozen Gray pain and lastly the circular headlights. It's quite daring for Mini to copy the look of a motorcycle but the manged to pull it off successfully.
What is sritking is not that it managed to pull off a look from a motorcycle, it is that it Mini managed to add miniscuil details to make this off-road machine. The all wheel drive monster comes stock with rudded tires and also a raised suspension system. The rudded tires have a 5 spoke black matte finish giving it that genuine rally look.
Taking the look of Mini back to the 1970's, they have decided to bring back an option that was of the Traveler. They brought back a roof-rack. Not only is this practical for off-roading, it truly is a joy for all Mini lovers to see a blast from the past reborn.
Interior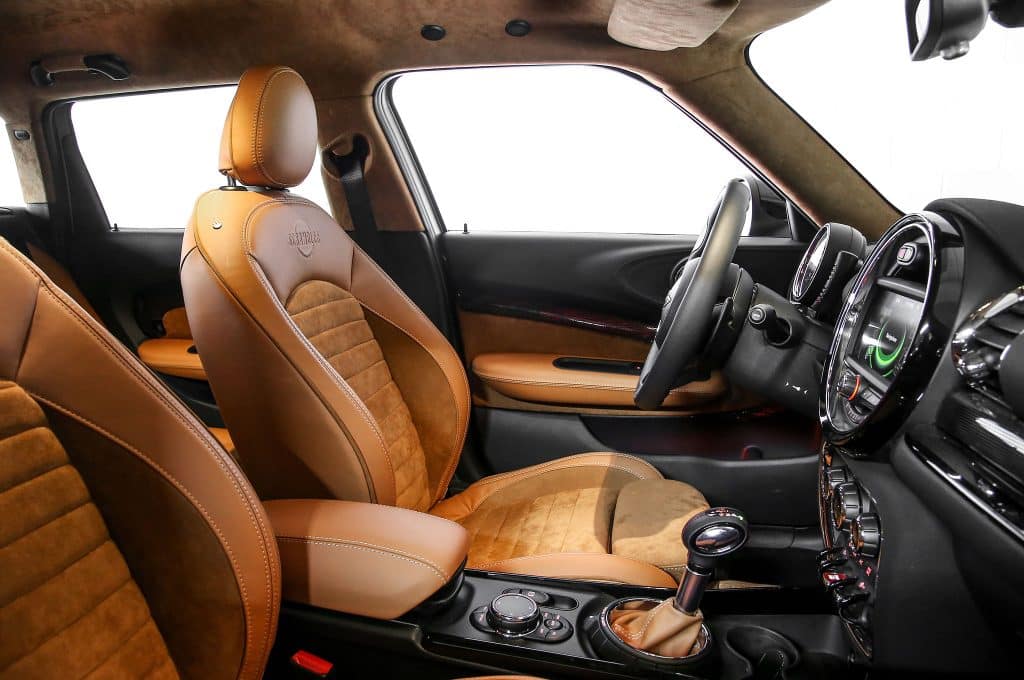 Interior for the Clubman All4 Scrambler is nothing less than Clubman standards. Minidecided to keep a sattle-brown interior that makes maintains a luxury look. The interior is built with Nappa leather and Alcantara suede. Logo's are found on the seating, steering wheel, and carpet as well, something very similar to BMW. The practical all mans car is spacious enough to seat four even five as well.
Performance
Since this is a concept and most concept car companies do not reveal specs until full production, we will assume that Mini used Clubman S performance in this car. The Clubman S has 189 HP and 207 lb-ft torque and is a turbocharged 1-4. It uses an inline four cylinder English, which are known to be not only long lasting, but powerful through out its life span as well.
Pricing
MSRP has not yet been released