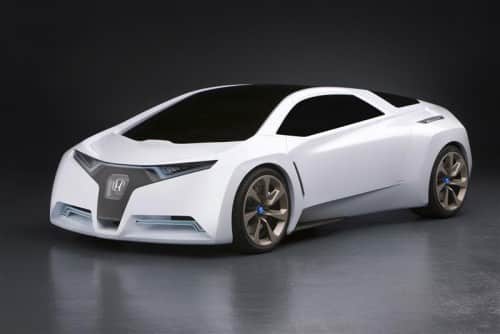 Honda has always been as an automaker who was at the forefront of technology and putting in cool features in the cars they create, but they might have taken the cake with this one.
Honda has announced that they're partnering up with tech giant Apple to bring the Siri voice assistant to their  Accord, Acura RDX and ILX car models. Owners of these cars with an iPhone running IOS 6 will be able to use the on board microphone and speaker systems to control and perform a number of tasks using Siri.
The tech will put the iPhone into an "eyes free" mode, which turns the screen off to help reduce distraction while driving. Check out the full press release from Honda below and let us know what you think.
"Honda and Acura to offer Convenience of Apple's SiriTM Eyes Free on Select 2013 Vehicles

TORRANCE, Calif., Jan. 30, 2013 – American Honda today announced it will integrate support for Siri, the intelligent assistant that helps you get things done just by asking, into its 2013 Honda Accord and Acura RDX and ILX models as a dealer installed option. Later this year, owners with a compatible iPhone* running iOS 6 can direct Siri to perform a number of specific tasks while they safely keep their eyes on the road and their hands on the wheel. Using Eyes Free mode, Siri takes hands-free functionality even further and minimizes distractions even more by keeping your iOS device's screen from lighting up.

"iPhone has become so integral to people's lives that they continue to use them in their vehicles, " said Vicki Poponi, assistant vice president of automobile product planning, American Honda. "Offering Honda and Acura owners Siri and its Eyes Free mode via Bluetooth is an incredible opportunity to provide next-generation connectivity and meet our customer's ever-changing needs."

Honda recognizes the power of Siri and Eyes Free mode as an in-vehicle tool that will help meet the connectivity and convenience needs of its customers in a responsible manner. Honda has reengineered its software to seamlessly integrate Siri Eyes Free mode into its Bluetooth® HandsFreeLink® via the onboard microphone and speakers.

* Siri is available in Beta only on iPhone 4S, iPhone 5, iPad (3rd and 4th generations), iPad mini and iPod touch (5th generation), and requires Internet access. Siri may not be available in all languages or in all areas, and features may vary by area. Cellular data charges may apply.

About Honda and Acura

Honda offers a diverse lineup of 12 cars and trucks including the mid-sized Accord, compact Civic, Pilot SUV, CR-V crossover SUV, Crosstour, Ridgeline and Odyssey minivan. Honda also offers a wide range of fuel-efficient and low-emission vehicles that include the Insight hybrid, Natural Gas Civic, Civic Hybrid, CR-Z (sport hybrid coupe) and FCX Clarity (fuel cell-electric vehicle). Honda began operations in the U.S. in 1959 with the establishment of American Honda Motor Co., Inc., Honda's first overseas subsidiary. Honda began U.S. production of automobiles in 1982."
I.M.