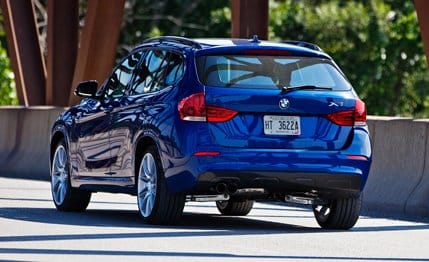 BMW's New X1 Is a Little Different But Still Cool
You may be used to Beamers like the M3, M5, even the M6 and their SUV counter parts like the X5 and X6 but you may be like WhAtTTt? when you are out and see the X1. X What you say? Yes, the X1 is available and is the X3's little brother. Coming in at $39,999 you are still going to want to be super committed to it and not just want to try it out. The 300 horsepower it has under the hood is pretty serious and you may like it quite a bit. You can get a lower version model for just $31K if you aren't a power fiend like I am. With a gas-saving start and stop system you are even being eco-friendly with this monster and can beat out quite a few other competitors on the road. This is the dream for many car enthusiasts who also want to good in the name of the environment.
Every year BMW outdoes itself and although I'm not a big fan of the X1 and keep being shocked everytime I see one out there in public it is pretty cool. I would buy myself an M3 or M5 way before an X1 but hey, if I was handed one of these I wouldn't be mad. It is a pretty sweet car and the basic models 240 horse power, 2.0 liter engine has some serious kick. Although I have not test driven it, I can tell you that BMW's horsepower even when equivalent to other cars horsepower, simply have more power and drivability. They truly are the ultimate driving machine and you will soon see why when out on the road.
Let us know your thoughts on the X1 in the comments below and anything else you have heard about them!